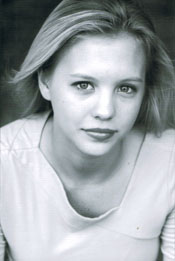 Who is she?


P

robably best known as Dawson Miller, this internet model gained some popularity due to her fresh looks and flirty personality. She then decided to step away from this career/lifestyle and embrace a Christian viewpoint considerably more conservative, choosing to reveal her true name

(

Justine Jacobs

)

and open a social media campaign urging others to not make the same mistakes. She subsequently married and is now Justine Tullier.

Why post her?


I stumbled ac

ross her pics and story a while back and thought it was a good balance vs. the first post with Alexandra Daddario. Here's someone who started off with using a 'stage name' but ultimately can be easily associated with her true identity

.

How hard was it to find her?


Let's call this one a 'th

ree

' on the one to ten scale. Dawson Mille

r is very easy to find, as is the association to Justine Jacobs. Finding her married name is easy searching but takes a slight bit longer for the verification work

.
What do you think of her?
S

he's pretty in an average, coed-next-door kind of way

. I mostl
y app
reciated the
inte
resting sto
ry and how she's chosen to move on with he
r life,
rega
rdless of whethe
r
you ag
ree.
Links
Sample gallery